Why Magazines Make the Perfect Lockdown Christmas Gifts for Children
31 Oct 2020



Magazines Make The Best Children Gift For Christmas
Christmas is just around the corner and if you're searching for a great gift idea for children, we might just have exactly what you're looking for!
This year, the festive season will be slightly different, as families across the US stay cozy, warm, and away from the crowds. Covid-19 has certainly impacted daily life and shopping for Christmas gifts for your family and friends this year will likely be online, rather than in malls and shopping centers. To keep your little ones entertained this winter and to encourage them to read while at home, magazines are the perfect children gift.
Social Distancing & Christmas
Although Christmas is meant to be spent celebrating with family and friends, sharing food, and giving presents, social distancing will mean that these much-loved festive traditions will have to be adapted or put on hold until next year. To minimize the risk of infection, older relatives will need to be shielded and gifts might need to be ordered online, rather than browse the Christmas aisles.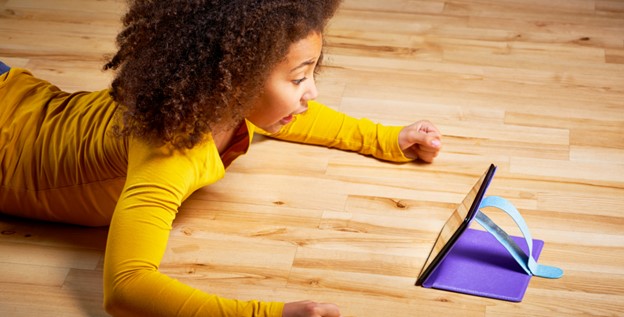 With many children missing out on weeks of lessons due to the ongoing global pandemic, why not invest in some children's gifts that will help them continue learning over Christmas. According to a report by the CDC, approximately 56 million school-aged children across the US resumed education in fall 2020, after missing hundreds of hours of education. To help give your kids, siblings, or grandchildren a boost over the holiday, invest in educational gifts that will promote reading, creativity, writing, and math skills.
From educational toys to help build on basic vocabulary, to digital magazines to encourage little ones to read and learn about the world around them, there are plenty of options on the market to choose from. To spark their imagination, invest in a comic, nurture their creativity buy a coloring book, and some crayons, and keep boredom at bay during the colder months of the year. Children's gifts, designed to entertain and educate young minds, are a worthwhile investment for any family. If you have children or grandchildren who can't seem to go anywhere without an iPad, consider buying games and apps for Christmas, or an online magazine subscription to their favorite comic.
Magazines Are The Best Gifts for Kids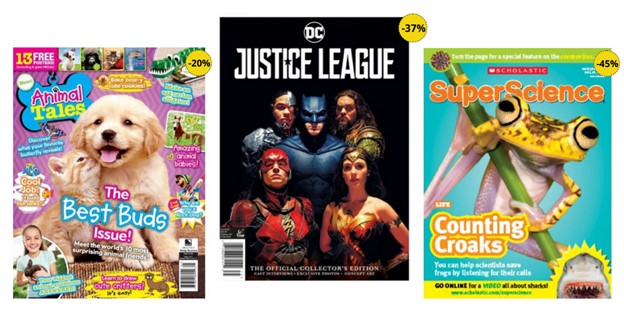 Magazines, including digital versions, make wonderful Christmas gift ideas for any child. From superheroes and animals to math and culture, at Give A Gift Subscription, we have a wide range of magazines to choose from. Specially designed for children, this Christmas, take your kids on a journey around the world with WORLDkids, an interactive digital magazine for children from 7 to 10 years old, who want to learn more about our planet. Or let your little one get cozy in front of the Christmas tree as they pursue their passion and love for horses with the award-winning discovery magazine Blaze. For DC fans, Justice League is a great kid's present idea, that will inspire your son or daughter with thrilling tales of good vs evil, as the super-team spring into action in this fantastic digital magazine subscription.
For more Christmas inspiration and our full digital magazine collection visit giveagiftsubscription.com