E-Cards
We have made gift giving easy with options for FREE E-Cards to arrive on the date of your choosing or print and hand it with your card.
You can do this in 5 easy steps:

(1) Find the magazine you would to give as a gift
(2) Enter your Email and Zip Code
(3) Select the E-Card option and enter the details as shown below
(4) Enter gift recipient's name and mailing address

(5) Enter your billing address on the checkout page (if not already entered) and complete your gift-giving!
Below is PREVIEW of SAMPLE E-Card with Option to Print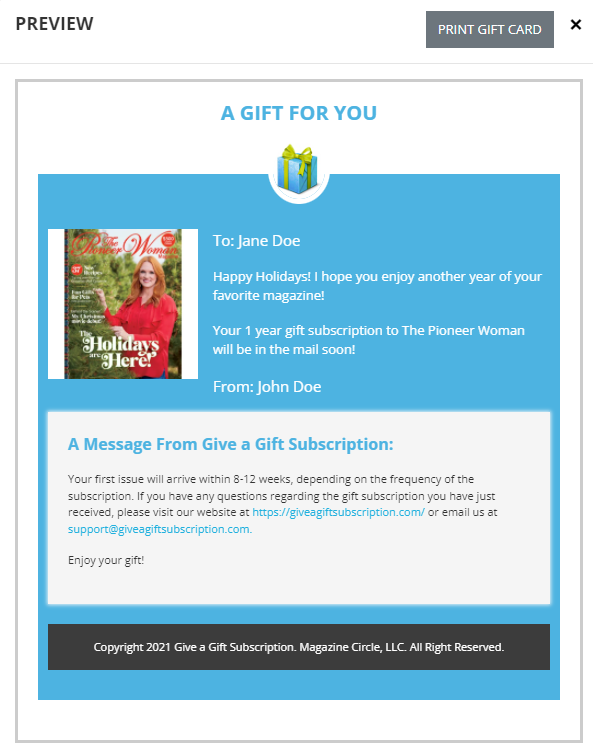 The E-card will be emailed to the recipient on the date of your choosing. You may also print the E-card to add to your stocking stuffer or mail it with your Christmas, Birthday, Anniversary cards, or any occasion you are celebrating.

NOTE: To have a postcard sent, please follow the "postcard" option. We mail out postcards once a week on Wednesdays so all postcards must be received by Sunday evening to be included in Wednesday's mail.