Holiday Decorating: Smart, Traditional Ideas
06 Nov 2016

Posted By
0 Comment(s)
3461 View(s)
Holidays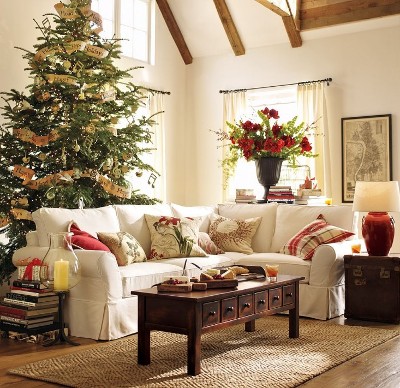 Christmas in recent years has been leaner than it used to be for many people, owing to the effects of the lengthy recession. When just buying gifts for everyone on your list is a matter of concern, decorating your home to beautifully reflect the holiday spirit may seem implausible, if not impossible—but this isn't really the case. As the old saying goes, necessity is the mother of invention; with a little creativity, a warm, welcoming, and impeccably decorated home is easily within reach.
By following the principles of reducing, reuse, and recycle, you can often turn what you already have on hand into something spectacular, or morph another person's trash into your treasure.
In fact, decorating in this manner is one of the key ways in which you can ensure your holidays are about family, about spending time together, rather than the Christmas season being about simply buying and receiving gifts. Get together with your children, friends, and loved ones and get crafty with some of the following decorating ideas; it's the perfect way to teach children to take pride in their own handiwork, to realize it's possible to create the things we need in life, rather than always relying on the act of making a purchase:
1. Reuse old rolls of ribbon to create beautiful holiday-themed chairs. This example shows how you can take an old roll of red ribbon, some pine cones, and greenery to turn your chairs into Christmassy works of art.
2. Reuse old strings of lights to create an amazing "starry night" effect at your windows. If you don't have enough lights at home to do this, you can usually pick up some plain clear lights cheaply at the dollar store, or see if friends and family have any they need to get rid of.
3. Create incredible "snow candles" in mason jars. All you need for this craft is some old mason jars, candles, and salt. It doesn't get any easier than that, and these decorations look stunning when used indoors or outside in the snow.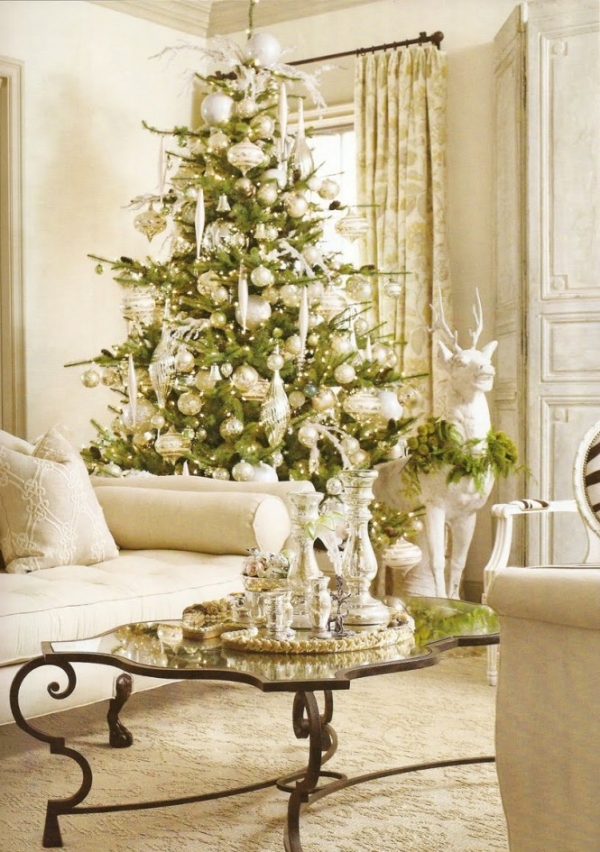 4. Remember that Krylon paint is your friend. If you have lackluster old ornaments at home or see some for next to nothing at the local thrift shop, make use of Krylon paint to totally transform them. For example, you can spray old or cheap ornaments with Krylon mirror glass spray to create Mercury glass vintage-style ornaments. You can also spray a bunch of mismatched ornaments (along with candle holders, fake flowers, and other accouterments) to adhere to a chosen color theme, such as the "White Christmas" aesthetic.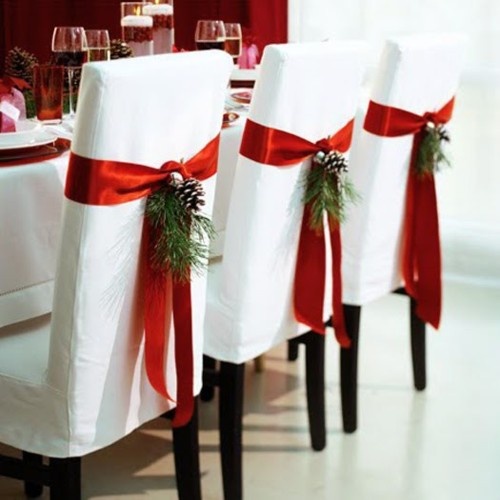 5. Holiday pillows and throws are a great and economical way to bring the holidays back each year, and they are reusable too!
So, don't forget that much of the secret to making a decorating scheme look intentional and professional is creating synchronicity, a coordinated "look" that flows from room to room.
By putting to use the simple tips listed above, you can create a magical indoor winter wonderland for less than it costs to buy a roasting turkey—keeping Christmas both merry and bright.
​
What are your holiday decorating ideas?